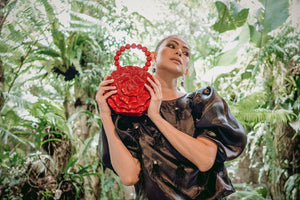 The Beauty of Ancestral Craft
New From Our Artisans
Ancestral Craft Meets Contemporary Design
CALLI Classics
Enduring designs that celebrate ancestral artistry
Ancestral Craft, Everyday
10 by Calli
10 by Calli is the accessible diffusion line created by Calli for today's conscious consumer. Versatile, functional and seasonless, every bag from this range seamlessly integrates elements of Ancestral Luxury to everyday designs. 
Always inspired by ideals of craft and slow fashion, 10 by Calli bridges time-honored traditions with contemporary designs to bring forward a new way of wearing Ancestral Craft–Everyday. 
A name inspired by Calli founder's birth month and initials, Cali 10 (TEN), is a love letter from Tessa to those whose fashion choices positively impact community, planet, and the preservation of craft.
10 BY CALLI